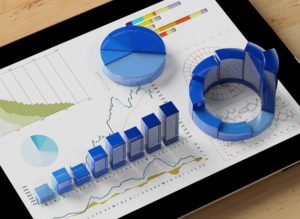 10 Aug

Fundamentals of Digital Marketing- The Book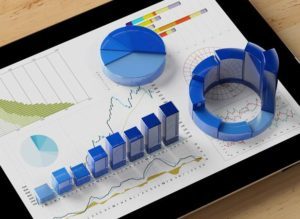 Digital Marketing' has surfaced as the top opportunity for marketers in recent times. Success though has been debatable. How long can individuals, entrepreneurs or even corporates establish a digital presence with outmoded marketing strategies and frameworks? It is about time digital marketing is viewed with a structured lens, to include frameworks and models that speak the new digital dialect without losing touch of the core concepts that have served marketing traditionally. It is in this context that 'Fundamentals of Digital Marketing' (FODM) book has been authored with an aim to consolidate key digital marketing concepts from ground zero and present a standard and comprehensive text for all aspects of digital marketing.
The title establishes a 'Digital Marketing' specific Framework- ASCOR (Assessment, Strategy, Channel and Communication, Operations and Refinement) that forms the backbone for the entire ecosystem of digital marketing activities and concepts explained across the book. This text moves beyond just
the 'E-marketing' plank to cover the new digital paradigm and explains the transition from traditional to 'Digital Marketing' in the most comprehensive manner.
'Fundamentals of Digital Marketing' provides an extensive orientation to Digital Transformation for digital value creation and sustenance. Its unique 'Stakeholder-Based Digital Transformation Model' showcases transformation across Automation, Digitization and Collaboration elements. Another
distinguishing model is the '6S Digital Strategy Implementation Framework' which helps customize digital marketing for each brand depending on its presence across six Life Cycle stages (Scoping, Shadow, Set-up, Stability, Scale-up, and Spectrum).
The title drills deep into the basic elements of digital campaigns and their execution across all key Digital Marketing types (Search, Display, Social, Partner, Direct, Content, Platform marketing). FODM covers both global and Indian digital marketing landscape extensively along-with upcoming digital marketing concepts like Big Data and Internet of Things (IoT), Small and Medium Businesses (SMB), B2B marketing and Social Local and Mobile (SoLoMo concept).

Key Highlights of the edition includes:
Defining a practically oriented digital marketing model (ASCOR Framework)
Introduction to completely new multi-industry deployable frameworks
Topical Case Studies of India-specific brands/firms
Digital application exercises based on Indian businesses
Complete chapter devoted to 'Careers in Digital Marketing'