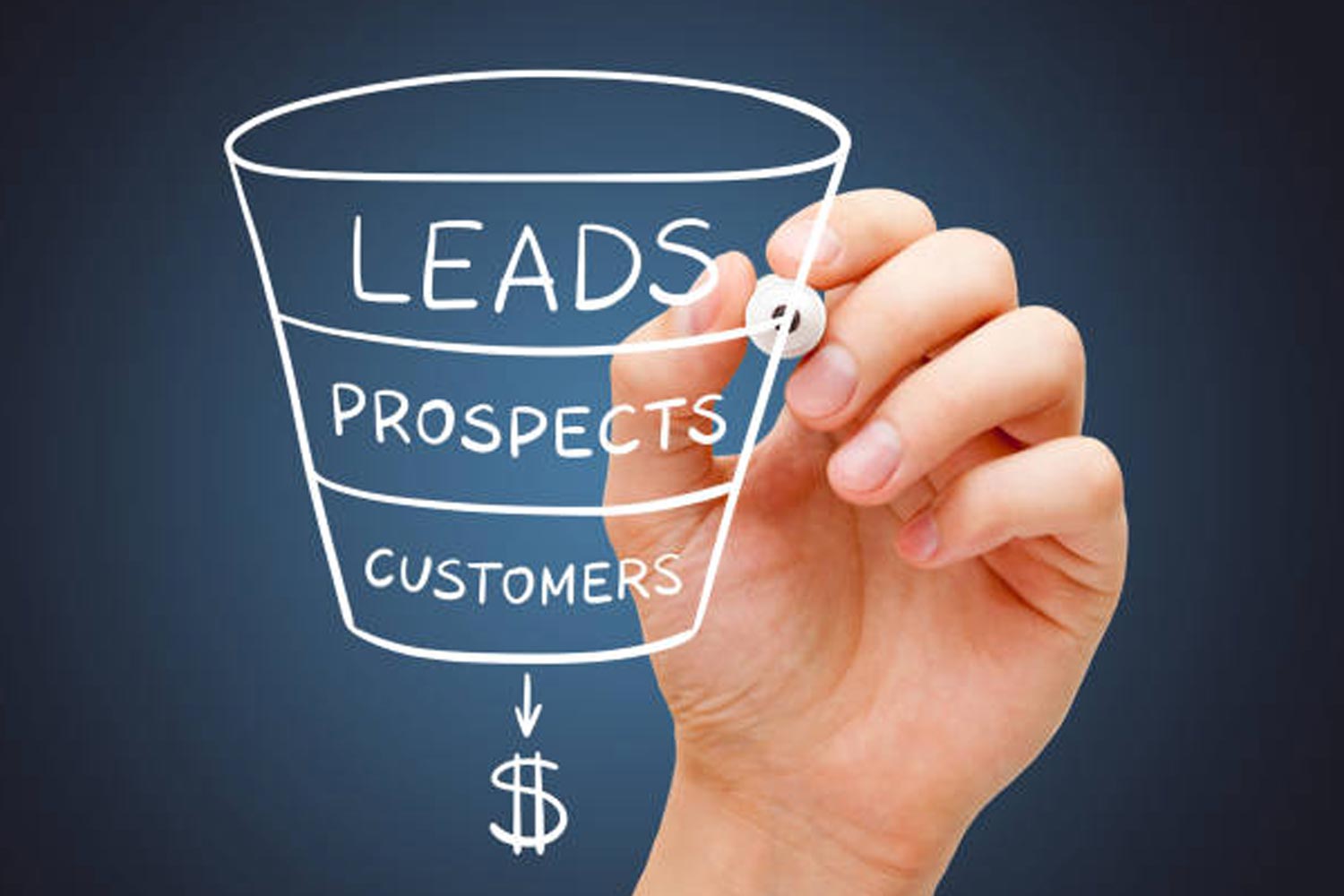 15 Nov

Marketing Funnels- Extending Digital Marketing Funnel to the Consumer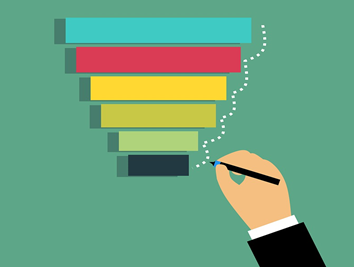 Before we get into understanding Digital Marketing funnels, it is important to understand the difference between the concepts of Digital Media and Digital Marketing which sometimes used are used interchangeably but are distinct from each other. Digital marketing typically refers to the electronic channels through which marketing is performed while digital media includes the process of digitization of media content (text, audio, video) to be transmitted over internet or online platforms. Digital media/content is typically placed over multiple digital channels to achieve the objectives of marketing.
Types of Digital Marketing (Explained through extending REAN Marketing Model)
To explain Digital marketing, we first need to develop an understanding of the historic marketing funnel models and use one of them as a base to explain how different digital marketing types cater to each of the marketing funnel stages of that model. A marketing funnel model also referred to as a 'purchase funnel', 'customer funnel' or 'sales funnel' aims to put a structure to explain how a marketer or consumer goes through the various stages of marketing and consumption to finally purchase any product or service online.
One of the earliest models, which is still the most prevalently used is the AIDA model which expanded stands for Awareness, Interest, Desire and Action stages which shows in a trickle-down funnel type diagram on how a marketer induces awareness, generates interest for his product, creates a desire or impulse to buy and finally takes the customer through the action of purchasing the product or service. This model was introduced in 1893 by Addison Richards, an advertising agent from New York City who wrote an advertisement for his business containing virtually all steps from the AIDA model, but without hierarchically ordering the individual elements.
Following this model there have been numerous iterations and improvements based on the changing demands and functions of marketing and the addition of new digital marketing elements. The one we have used here as a base to explain the multiple Digital Marketing types is the REAN (Reach Engage Activate Nurture) model developed in 2006 by Xavier Blanc. We have added a Plan stage before the four stages (to include the set of activities which involve planning and creation of the marketing material) and termed it as the "Marketing Funnel" view. To explain the concepts further and understand the corresponding impact and involvement on the consumption side we have also created a mirror funnel called the "Consumer Funnel" which replicates the stages of the Marketing Funnel to look at consumer inputs and impact to the marketing cycle across each of the stages, which also impacts the overall Digital marketing types deployed at each stage.
Diagram: Digital Marketing Areas and Activities – Explained through REAN Marketing Engagement Framework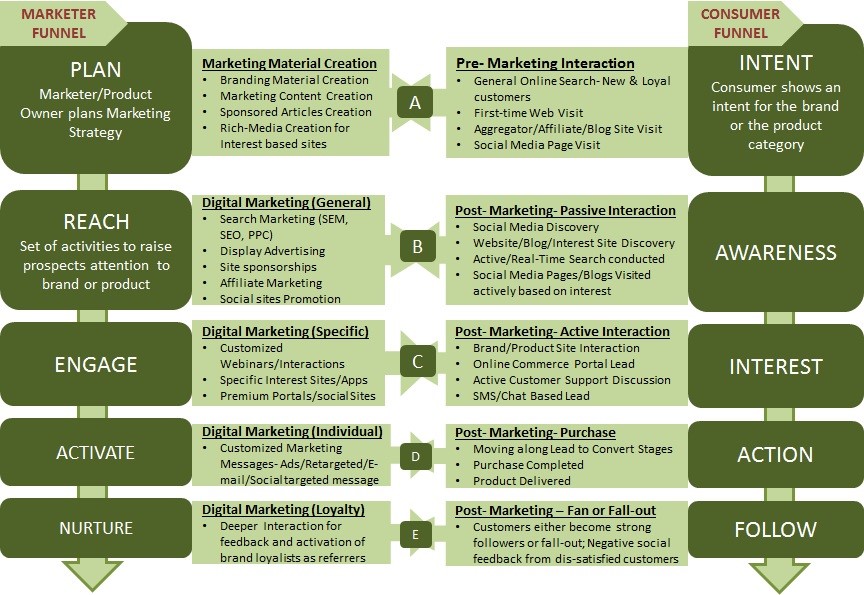 'Marketing Funnel'as depicted in the diagram consists of four REAN model stages (including the additional added stage of Plan) can be described as-
PLAN– Develop marketing plan, content strategy and branding material which would be used to conduct marketing across the following funnel stages
Reach- Involves the set of activities to raise prospects' attention to marketer's brand product or service (This is the stage where Prospects are created)
Engage- The gradual, typically multi-channel set of activities needed to engage the prospects developed during the "Reach" stage (This is the stage where Leads are generated)
Activate- The activities needed for prospects to take the actions marketers want then to take. (This is the stage which relates to final converts or those who purchase)
Nurture- The activities needed to nurture the customer relationship created in the Activation stage (This is the stage which relates to creation of loyalists)
With Digital marketing providing a strong platform for consumers to proactively show their intent and interest towards a product, service or brand, we felt it imperative to move beyond the regular 'Marketing Funnel' model to also add the 'Consumer Funnel' to it to help understand key interaction points which would form a base to describe key Digital Marketing types.
Expanding Marketing Funnel stages (in relation to consumer stages)-
Interaction Point A (PLAN-INTENT): Involves integration of marketer's activities related to planning and consumer activities related to showing Pre-Marketing intent (intent towards brands, products, services even before they have been exposed to any type of marketing). Typically, by collating consumer intent-based activities, marketers can plan better for the search keywords they would invest in, customer support to be provided during the marketing cycle and type of interest based portals, aggregator sites, blogs, their target customer segments are specifically interest in.
Interaction Point B (REACH-AWARENES): This first stage of start of digital marketing activities wherein Marketers typically invest in the most basic marketing activities like publishing content on major platforms, social sites and most prominent interest portals/blogs. On the consumer side, this is the "Passive Interaction" stage wherein the consumer initially discovers the marketing message but is not actively looking to interact and purchase through the message. Investment areas for marketers here include Search Marketing (SEO/SEM/PPC), Display Advertising, Site Sponsorships, Affiliate Marketing, Social Sites Promotion, etc which we will discuss in detail below.
Interaction Point C (ENGAGE-INTEREST): This next stage involves marketers coming to realize general interest for their consumer segment for any of the marketing messages shared and investing further in the marketing funnel to convert this "interest" into a "lead" which can be further converted. The consumer in this stage shows an "Active interest" in the marketing message which is tailored according to his needs and also starts to do active online and offline discussions and brand/product site visits to know more about the product for a purchase.
Marketing activities here are the ones closer to consumer interests, specific to his communication devices and directed at times when he/she is most willing to indulge. Digital marketing areas for marketers include customized webinars/collaterals on main website/specific interest sites, premium portals, social sites. It also includes personal device-based communication like personalized SMSes, email messages, targeted coupons of special interest, etc. Marketing at this stage could be more expensive on a per message basis for the marketer.
Interaction Point D (ACTIVATE-ACTION): In this stage which involves conversion of a lead to a final purchase, Marketers are fully aware of the prospect planning to buy a particular product/service and their main task is to support and entice the customer to complete the last mile so that a sale is registered at their end. The consumer side, which we have termed as "Action" involves the consumer picking up a specific platform, brand website or ecommerce site for purchase and following through all the stages of plan selection and payment to accomplish the buy action.
The major digital marketing types deployed by marketers here are those where a lot more automation and marketing technology is involved these days like Re-targeting ads and offers, native messages on social platforms used by consumer, personalized E-mail messages to convert their interest. As explained in the last stage, this stage becomes even more expensive for the marketer as targeting can be as advanced to twenty known parameters about a particular profile which involves inclusion and usage of high-end analytics, big data and advanced technology intrusions.
Interaction Point E (NURTURE-FOLLOW): This final interaction point has become most important these days as it has been well established that the cost of retaining a customer is much more important than getting new customers, considering the cost involved in going through and spending on the whole cycle again and again for new customers. In this regard, marketers have to make sure that they invest in enterprise-wide customer loyalty management and interaction systems to not only keep exciting the customer on a continual basis, but also come to know and rectify any negative feedback he/she might have on the product or the experience of it. On the consumer side, the greater aim for marketer is to make the satisfied client become a long-term fan of the product who becomes a part of the brans-clan/community and rather than falling-out, he becomes a brand ambassador himself and bring in new followers through word-of-mouth and product-championing to other customer in his vicinity.