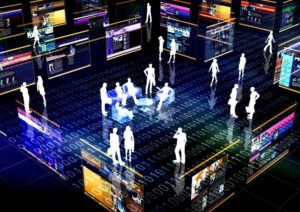 10 Aug

Fundamentals of Digital Marketing: A structured approach
This book on Fundamentals of Digital Marketing comprises insights gained from my years of corporate work experience and industry interactions with clients/workmates across multiple sectors, domains and geographies, which I have aimed to transform into practical and actionable frameworks and models. The title has been authored keeping in mind the needs of students, faculty, corporates, entrepreneurs and individuals who want to master the core concepts of digital marketing. I believe the title will best equip readers to begin a career in digital marketing and use the concepts as a launchpad to venture into specific channels, platforms and techniques as they discover them during their digital marketing careers.
Coming to the structure of 'Fundamentals of Digital Marketing', the book has been covered across ten chapters which form a part of five core sections as follows:
PART I (Basics of Digital Marketing): The first part introduces the reader to the basics of digital marketing, its underlying technologies and frameworks and establishes the ASCOR digital marketing framework. It further delves into defining the concepts of value chain digitisation and digital marketing models creation. It also touches upon consumer behaviour aspects for digital marketing including consumer demand management and Integrated Marketing Communications (IMC) for digital platforms.
PART II (Digital Marketing Strategy Development): This part begins with an elaboration of the Assessment stage of ASCOR Framework which covers the Ecosystem for Digital Marketing, key elements of Digital Marketing Assessment and Digital Marketing Objectives Planning. It is followed by an exploration of the Digital Marketing Strategy stage which includes developing an understanding of the Digital Marketing Mix elements and a deep-dive into the 6S Digital Marketing Implementation Stages.
PART III (Digital Marketing Planning and Setup): In the third part we cover the planning and setup stages of the ASCOR Framework including Digital Marketing Communications and Channel Mix and Digital Marketing Operations Setup. It starts with the coverage of Digital Media Planning stages and provides an introduction to all key digital marketing channels. Apart from this it also covers the basics of conversion marketing, web development and management along-with developing an understanding of User Experience, Usability and Service Quality Elements.
PART IV (Digital Marketing Execution): The fourth part drills deep into the basic elements of digital campaigns and their execution across all key Digital Marketing Types (Search, Display, Social, Partner, Direct, Content, Platform marketing). It completes the ASCOR Framework stages with coverage of Digital Marketing Measurement and Refinement. This part concludes with a full chapter on Digital Marketing Execution Elements including Digital Marketing Revenue, Service Delivery & Payment, Security & Privacy Concerns, Legal and Ethical Issues.
PART V (Digital Business-Present & Future): This last part sheds light on key present and future aspects of Digital Marketing starting with the latest trends in digital business to covering the rise of E-commerce along-with discussing emerging digital business models. The book ends with a dedicated chapter on emerging career opportunities for digital professionals which will help readers of the book decide on career tracks they could follow being digital marketing professionals.