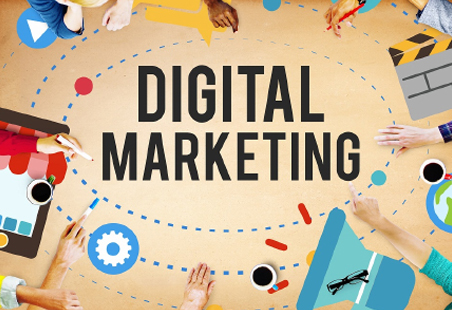 15 Nov

A Preface to Digital Marketing

The challenge of Digital Marketing
Digital marketing is all about the challenge of balancing both the sides of the marketing tightrope while walking on it real-time. On one side lies any marketer's owned media (websites, apps, social media pages) while the other represents the ever-changing demands and perceptions of his target customer. And this is just the start of the balancing act; one which extends across an advertiser and a publisher's needs, between CPM (Cost per mile) and CPC (Cost per click) and extends to measuring data and managing privacy concerns. The list is endless and so are the solutions available in the market.
It is these complexities and choices that makes digital marketing unique and renders a distinct flavor to this field of study. This book aims at helping both digital marketing enthusiasts and professionals discern such nuances to make informed decisions right from digital marketing environment assessment and strategy development to marketing operations till refinement. 'Fundamentals of Digital Marketing' provides unique features along the following lines:
Outlines the move from 'E-business' to 'Digital Marketing': This is one of the first marketing titles in India which moves beyond the 'E-marketing' plank to cover the new digital paradigm which is in essence a movement from:
1.'Traditional marketing' to targeted 'Digital marketing channels'
2. 'Supply Orientation' to 'Personalized' marketing through marketing funnels
3. 'Product or Service' marketing to 'Digitized (Hybrid) Offerings' marketing
Underlines a practical digital marketing model (ASCOR Framework): This is one of the first Indian marketing texts which has a 'Digital Marketing' specific Framework: ASCOR (Assessment, Strategy, Channel and Communication, Operations and Refinement) that forms the backbone for the entire ecosystem of digital marketing activities and concepts.
Provides a detailed orientation to Digital Transformation: To understand 'digital' as a concept and establish its importance for marketing, in the beginning of the textbook itself we have provided an extensive orientation to 'digital transformation' to help students/ business owners/entrepreneurs realize how they can best digitize any traditional business at hand through 'Digital Marketing Business Models' by delivering enhanced 'Customer Value'.
Showcases importance of Digital Marketing and social media marketing: This title has been written in a manner which would help readers to deploy digital marketing concepts across each aspect of their industry, and be realistically ready to market each product digitally.
Details concepts through topical Case Studies of Indian businesses: Each chapter starts with a case study on a prominent India-born or global India-based business, traverses through the company's growth in digital marketing, scope and advantages of digital marketing channel, key challenges faced and lessons the reader can learn from their business story.
Includes Digital Application exercises on Indian brands: At the end of each chapter, application exercises on key digital marketing concepts (pertaining to each chapter) have been provided, for students to self-assess their concepts and also apply them to brands which they have seen around/grown with in India since the last decade.
Devotes a complete section to Careers in digital marketing: The last chapter of the book is devoted specifically to the kind of jobs available in the market and how to approach those career tracks starting with digital marketing internships. Once the reader has mastered the concepts in all preceding chapters, he/she would know exactly the areas where he can look to be employed across digital marketing.