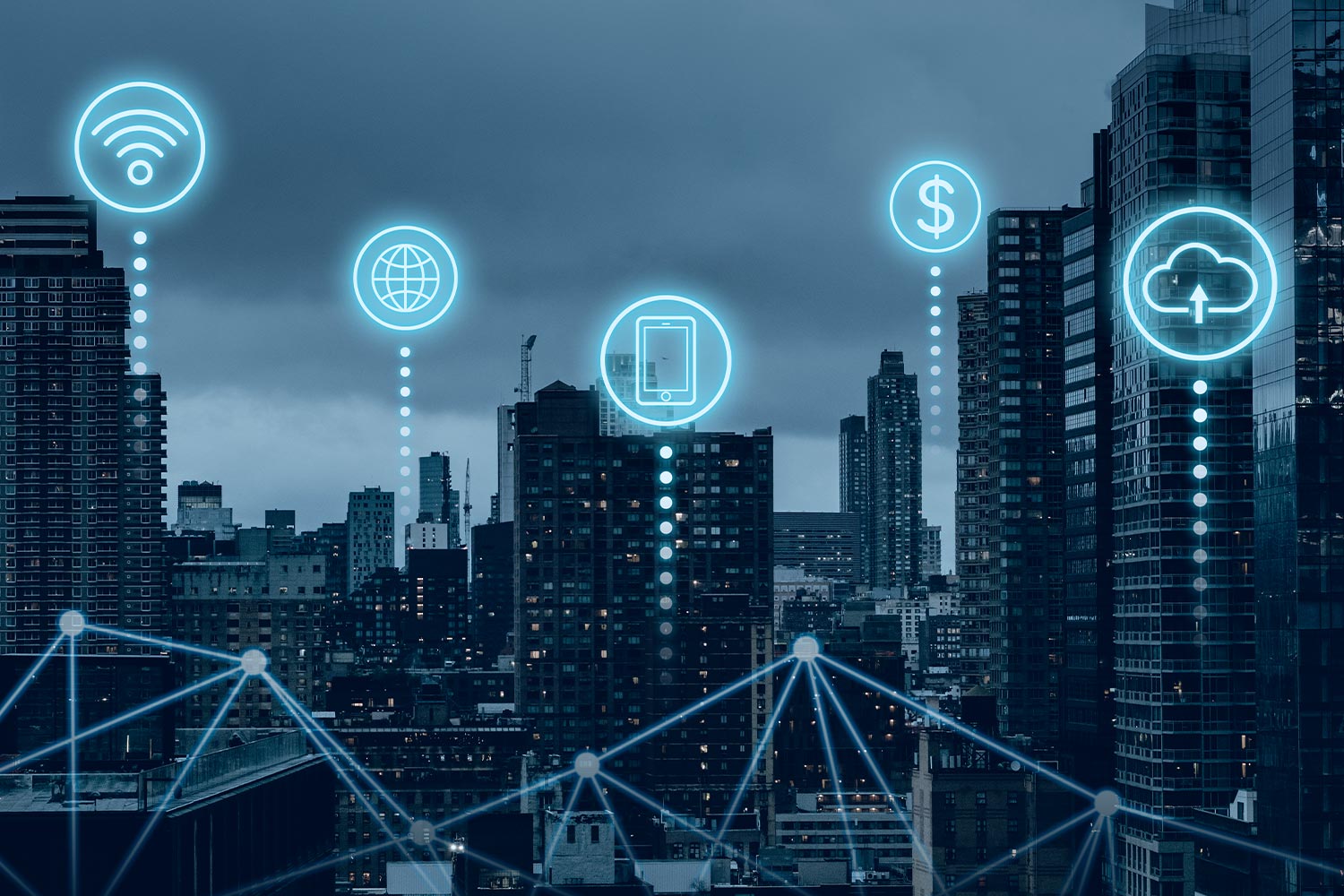 15 Nov

What is Digital Transformation? Understanding the Stakeholder Based- Digital Transformation Model

The growth of online marketing and the proliferation of new media platforms and communication channels have led to the evolution of marketing to its present form most commonly known as Digital Marketing.
Digital Transformation on the lines on the Porter Value Chain concept would include consumer and data-based technology implementations which aim at introducing and integrating newer technologies for a more data-oriented highly targeted marketing which is personalized to every consumer to which marketing is being focused.
Key examples which bring forth the power of digital transformation in context of the Porter model include-
Delivery function- Collaboration with advanced technology intermediaries Eg: Marketing Automation tools for Lead Generation/ Reverse Auction Platforms
Consumption function- Implementation of Digital marketing platforms, channels and concepts Eg: Search Marketing, display Advertising, Social Media Marketing etc
While in the blog on The growth of "E" Models- From E-Business to Advanced E-Commerce, we have made introductions to the key 'E-models' and online and digital marketing basics, before we delve deeper into defining digital marketing, its types, models and applications it is imperative to also spend some time to understand the basis behind digital becoming so important to companies globally and why digital transformation has become so important enough for us to qualify as a broad subject of study.
Definition of Digital and what it means for business
Digital by definition involves storing and transferring data in machine readable language by conversion into binary values of "zero" and "one". It involves a shift in the way audio, video and image data was stored in the traditional manner (analog) to how it is being presently stored in the computing world.
For businesses of all types, moving to digital helps improve efficiency of operations, transfer more data at lower costs and bandwidths, optimize and move to paperless processes, improve data procurement and delivery functions and integrate better with end-consumer technologies to improve customer interaction and service.
What is Digital Transformation Strategy?
To understand digital transformation strategy across stakeholder interactions let us look at the diagram below which showcases transformation elements for each of the four key stakeholders- Suppliers, Internal Teams, Intermediaries and Customers across the Porter Value Chain model discussed in the preceding sections.
For each of the Process functions related to each stakeholder (Procurement, Production, Delivery and Consumption) the diagram showcases transformation elements across three key Transformation types-
Automation- The key step towards moving digital includes automation of various functions to enable faster and cheaper ways of performing key business activities.
Digitization- Digitization involves conversion of physical assets and processes to port them on digital platforms to be utilized by stakeholders and delivered to customers
Collaboration- Involves the set of tools and practices to help integrate and share knowledge and execute better to provide customer the multi-channel experience for which digital is deployed.
Also apart from the above elements, other Digital Support functions which are key to digital transformation include Digital Analytics, Cloud Infrastructure, Data Management and Digital Communication related technologies. This underlying technology stack is crucial to any successful digital implementation and will be discussed in greater detail in the later chapters.
Diagram–Stakeholder Based- Digital Transformation Model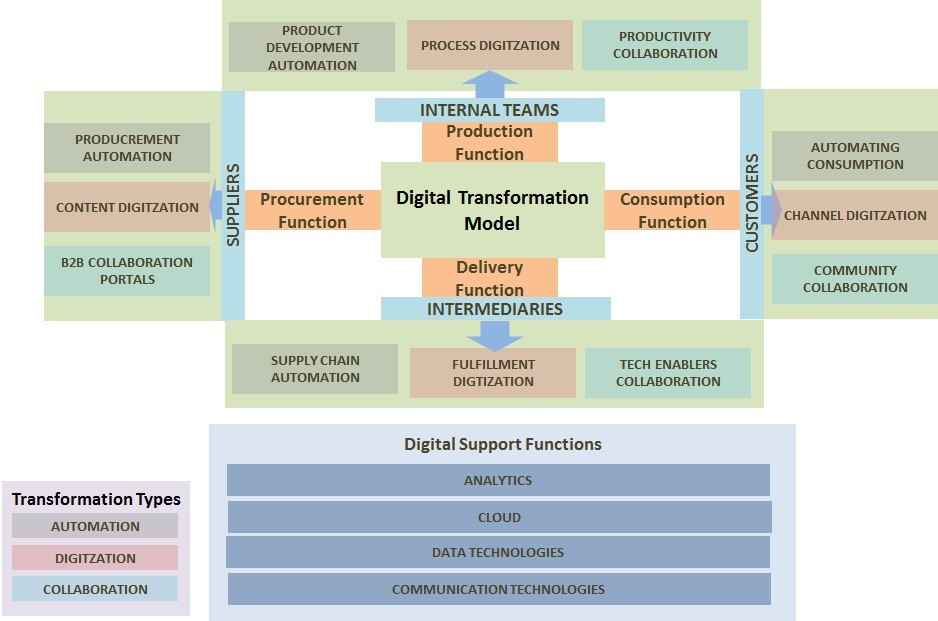 Digital marketing would typically correspond to the Consumption function in the above explained model. It is critical to review Digital Transformation service elements to understand the importance of Digital Marketing in detail as digital marketing implementation involves transforming all marketing functions at each step of the way.